Kudos to Steamboat Winter Carnival
I wanted to recount a short view point that I read in the #Steamboat Pilot. It really embodies what Steamboat is all about and why people from all over the country want to make #Steamboat Springs their home away from home.
A gentleman by the name of Bob Dowling from #Rowayton, CT wrote on Thursday this week that he had blogged to friends that Steamboat was unique in America in that we were able to put on a "world class" winter carnival "with the level of athleticism,pageantry and pyrotechnic sophistication" with only a town of volunteers.
He recounted that two days after the final extravaganza was over he went cross-country skiing on #Howelsen Hill were the final party was hosted While skiing by he saw a tall man wrestling with large rolls of blue safty netting and poles. He casually asked "setting up or taking down?" The gentleman responded that they would be finding the stuff from the carnival for a month or more. He went on to say that they got so much help from volunteers before, and during the winter carnival that he felt it was unfair to ask them to clean up too!
Bob went on to recount that the man asked him his name and then introduced himself as #Rick DeVos. Bob, suprised said "you're the big cheese around here and you are doing clean up?" He went on to say that that was like the hotel president taking out the trash! "Everybody voluteers", Rick said.
As Bob skiied back several hours later he noticed the man was still working. "Still working?" Bob asked and Rick replied " You just did 3 hours on the hill, we admire that!" As Bob skied away he was struck by the genuine hospitality Steamboat had offered him. His parting words in the article were " Thanks Steamboat, you're the real deal!"
We thank Bob for noticing....because that is why we make Steamboat our home!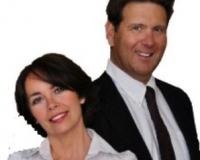 Author:
Mike Shuttleworth and Vicki Jackson
Phone:
970-846-8692
Dated:
February 16th 2013
Views:
767
About Mike Shuttleworth and: Mike Shuttleworth is a Realtor and certified short sale specialist for Coldwell Banker Distinctive P...